SURVEY: ICPD Beyond 2014 Initiative Aimed at Engaging African CSOs
6th Africa Conference on Sexual Health and Rights
Eliminating Women and Girls Sexual
and Reproductive Health Vulnerabilities in Africa
February 3 – 7, 2014 | Yaoundé, Cameroon
Venue: Palais des Congrès de Yaoundé
 

Build alliances

Alliance building, capacity enhancement and learning exchange for improved policy, legal and programme management on sexual and reproductive rights.
 

Dialogue on sexuality

Plan and conduct a communications strategy around the conference in order to produce dialogue on issues of sexuality, sexual health and sexual rights.
 

Enhance civil society's role

Disseminate international declarations, charters and guidelines to civil society organizations to enhance their role in promoting sexual and reproductive rights.
SPEAKERS
Latest news & Blog posts
The African Federation on Sexual Health and Rights in collaboration with a broad range of partners convened diverse stakeholders including young people at the 6th Africa Conference on Sexual Health
»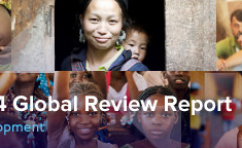 The African Federation for Sexual Health and Rights (AFSHR) is pleased to announce the ICPD Beyond 2014 initiative aimed at engaging African Civil Society Organisations in advocacy, particularly at
»