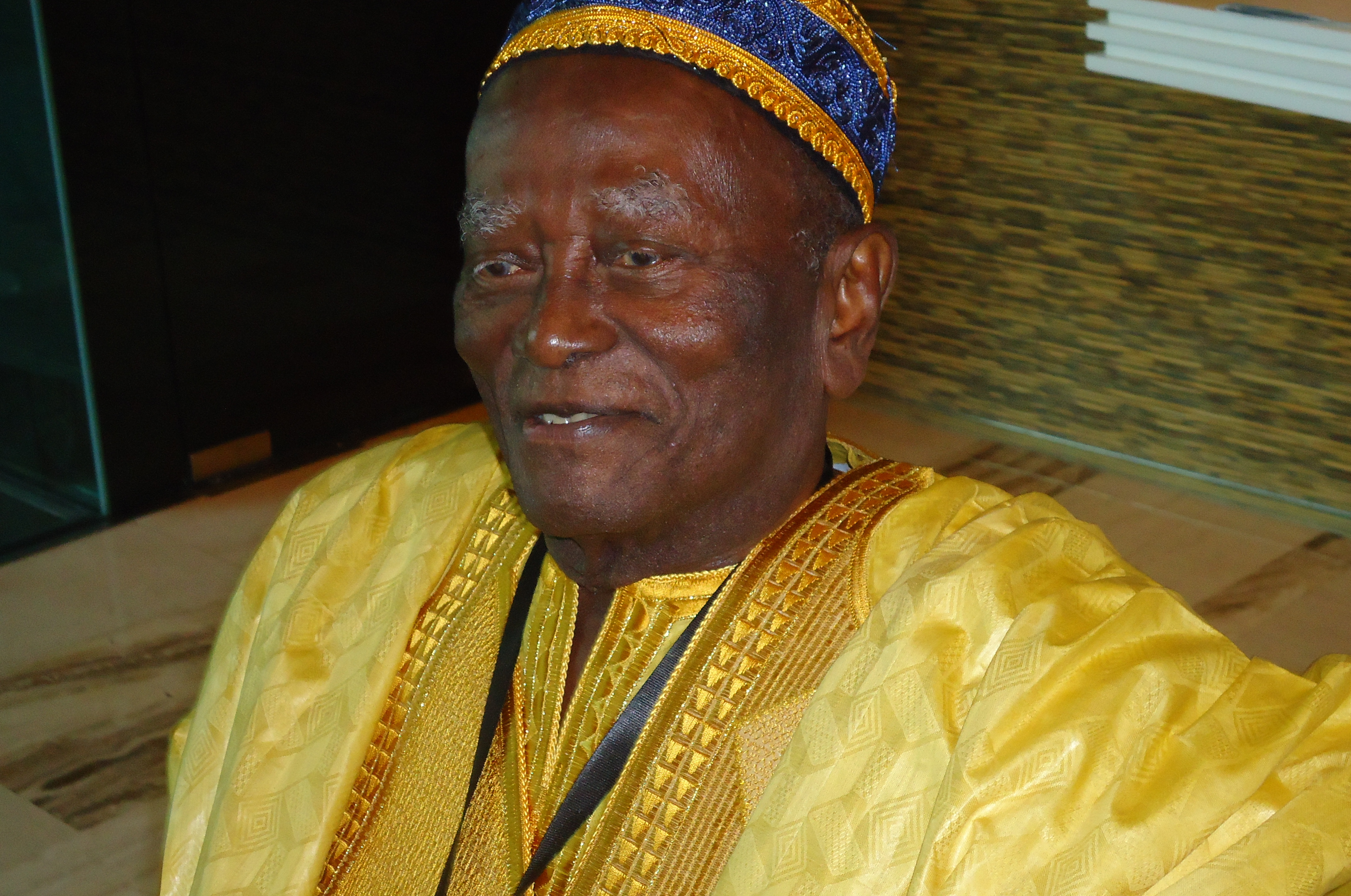 The African Federation for Sexual Health and Rights is pleased to announce that the maiden Lifetime Achievement Award will be given to Prof. Fred Sai to honor his leadership and unwavering commitment to the health and well-being of women and girls worldwide, and in particular Africa. Prof. Sai will not be able to join us in Yaoundé, but will receive his award at a later date in Accra, Ghana.
Sometimes called the god-father of family planning, Prof. Sai has dedicated more than half a century to advocating for women's health, and even today, his passion burns as fiercely as ever. A childhood spent with his mother and among extended female relatives after the death of his father was Prof. Sai's first exposure to the reproductive health challenges women faced. He witnessed many pregnant women who returned from the hospital without a child, sometimes they themselves did not return. He continued to witness similar incidents for much of his educational pursuits, and after returning home to Ghana to pursue a career as a medical doctor, he formed the Planned Parenthood Association of Ghana (PPAG) in 1967 with colleagues who shared a similar view about the importance of family planning to women's agency, maternal health, and child health. One of the PPAG's earliest accomplishments was advising the Ghanaian government on the creation of a national population policy launched in 1970. Today, the PPAG remains the leading non governmental organization providing sexual and reproductive health services in Ghana.
Prof. Sai has had a distinguished career dedicated to the service of humanity. He is perhaps most well known for his chairmanship of the International Conference on Population and Development (ICPD) held in Mexico City in 1984 and Cairo in 1994. He has served the Ghanaian government in several capacities, held senior positions at the World Bank, the Food and Agriculture Organization, and other international organizations; was President of the International Planned Parenthood Federation and served on the boards of and as advisor to many organizations promoting women's health and wellbeing around the world. For his global leadership on international family planning and population issues, Prof. Sai has received numerous awards, including the UN Population Prize and the Prince Mahidol Award. In 2006 he was honored as a Member of the Order of Star of Ghana. His academic awards include Honorary Fellow of both the British Royal College of Obstetricians and Gynaecologists and the American College of Obstetricians and Gynaecologists, and honorary Doctorates from the University of Ghana and Tufts University.
In 2010, he published his memoirs, With Heart and Voice: Fred Sai Remembers, an account of his life-long devotion and commitment to the health of women and children and the events that have influenced and shaped his life.
Prof. Sai is married with 6 children; three of them adopted. He likes to play golf, listen to good highlife and jazz music and spend quality time with family and friends.
A detailed biography can be downloaded here.