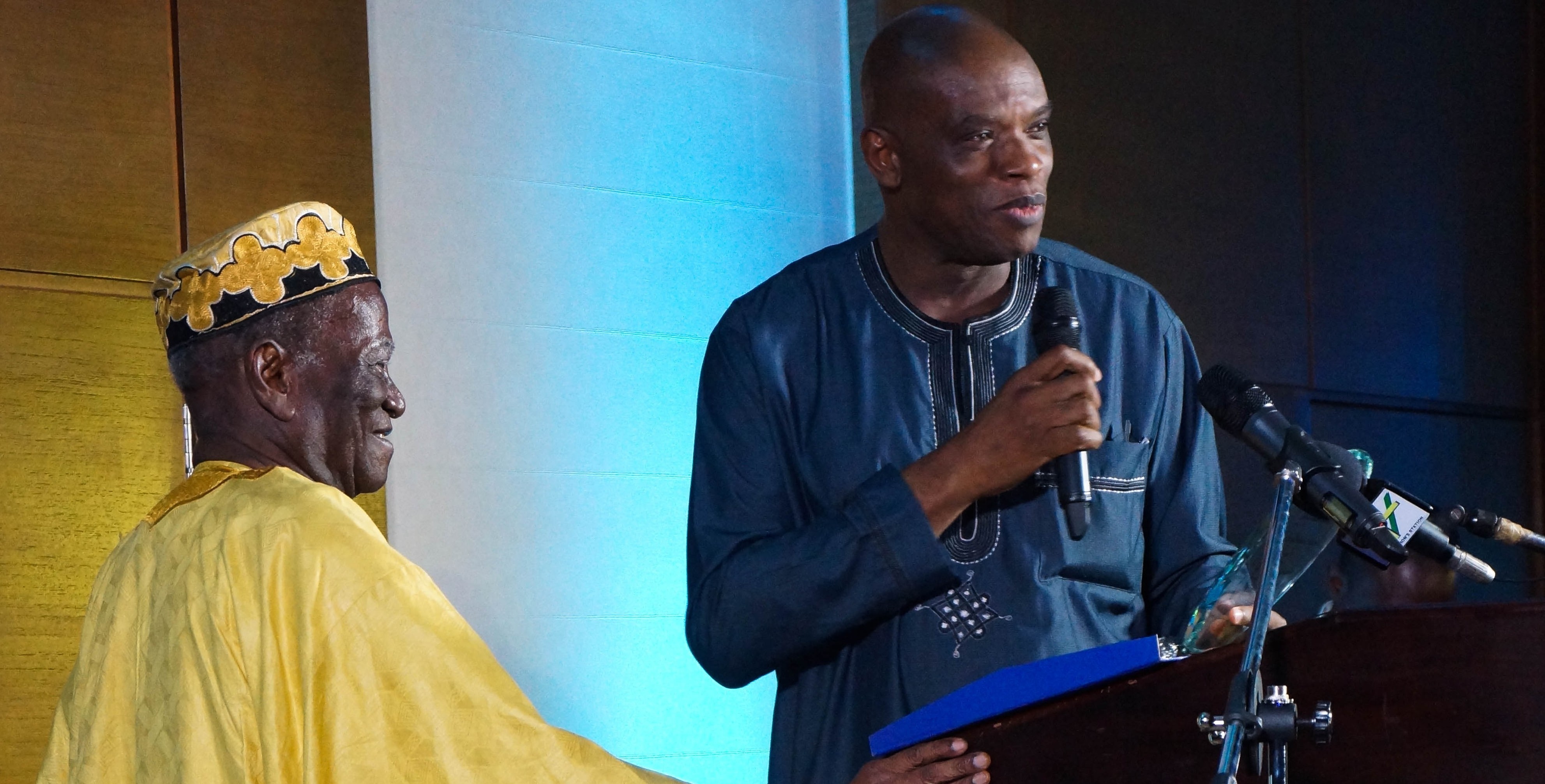 Professor Fred Torgbor Sai, one of Ghana's renowned physician in reproductive health and long-time supporter of women's rights, has been honoured for his contributions towards maternal and child health with the Institution of the Prof Sai Annual Lectures.
The lectures, introduced by the Ghana Health Service (GHS) in collaboration with the National Population Council (NPC), were in recognition of Professor Sai's contributions to reproductive health issues and his legacy for chairing the International Conference on Population and Development (ICPD). At 90, he has long been an advocate for the fair treatment and understanding of women everywhere.
The lectures would be held during the Family Planning Week Celebration in September and are expected to stimulate debate and create the platform for knowledge dissemination on reproductive health, population and gender related issues.
This was made known at the 90th birthday celebration of Prof Fred Torgbor Sai held at the Movenpick Ambassador Hotel in Accra.
The special event attracted global leaders in the population, development and family planning community who convened at the venue to celebrate the man whose unsurpassed contributions to the field of family health have earned him the recognition, 'The Grandfather of Maternal Health.'
President John Dramani Mahama, in a speech read on his behalf described Prof Sai as a "prominent son" of the land whose determination and hard work has contributed to a better quality of life for the people especially the vulnerable and voiceless.
"Throughout his career, Prof Sai has earned the respect of both friends and opponent as a vigorous articulate and passionate advocate for women's rights," he said.
Dr Mahmoud Fathalla, former president of International Federation of Gynaecology and Obstetrics, said Prof Sai had a dream of a world where no woman is denied her right to health and life.
He said that although it is a beautiful dream, it is yet to be fulfilled because of the many challenges that women on the continent still face.
"Progress has been made, but we still fall far too short," he said.
He said the only way to end discrimination against women and ensure their rights was to empower them through education. Dr Mahmoud Fathalla urged policy makers to ensure that women's rights and reproductive health are at the top of the 21st century development agenda.
Dr Ebenezer Appiah-Denkyira, Director General of the Ghana Health Service, hailed Prof Sai for his achievement at both national and international levels.
"You believe in and have demonstrated that optimal health and nutrition is the fundamental right for every individual and has left no stone unturned that women and girls deserve to be treated with dignity."
Dennia Gayle, representative of the United Nations Family and Population Agency, together with other international family and reproductive health organisations, pledged to continue the journey Prof Sai began, saying, "We applaud your long journey and we assure you that on 'standing feet' we will complete the journey."
Prof Sai in his address stressed the need for women and children's rights to be protected.
Download Prof. Sai's remarks here.
Download Prof. Fathalla's remarks here.
Photos from the event can be viewed at https://www.dropbox.com/sh/5t8vhzlqms03e70/AADCHx3MMbM4ePFjAj63_nfNa#/ and http://graphic.com.gh/graphiconlinephotos/index.php/Prof-Sai-marks-90th-birthday
Culled from GhanaWeb http://www.ghanaweb.com/GhanaHomePage/regional/artikel.php?ID=315532.